I'm pretty sure Amy could care less what fans in Houston think since they ran her father out of town. This stuff doesn't matter to me at all.
Apparently she does, she's kicking up a stink b/c Houston sports teams are using color schemes similar to the Oilers and putting Houston on them.
it's more likely the NFL doesn't give a rats ass about it but ol' Rodger has to do/say something about it on behalf of the Titans b/c Amy was likely in his ear bitchin' about it. I can see Goodell's face when he got the phone call from Titans brass…….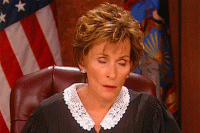 Probably was like "really?"