Match up:
Venue:
Sunday Dec 23, 2018 • Noon • Lincoln Financial Field • Philadelphia, PA
Radio:
SportsRadio610 (610 AM, 100.3 FM)
Marc Vandermeer Play-By-Play, Andre Ware Color Analyst, John Harris Sideline
TV:
CBS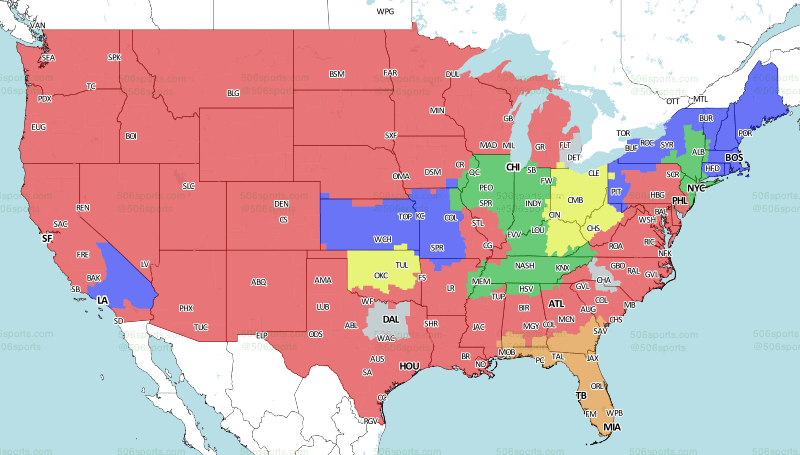 Houston @ Philadelphia Ian Eagle, Dan Fouts (Red)
Buffalo @ New England Greg Gumbel, Trent Green, Bruce Arians (Blue)
NY Giants @ Indianapolis Kevin Harlan, Rich Gannon (Green)
Cincinnati @ Cleveland Spero Dedes, Adam Archuleta (Yellow)
Jacksonville @ Miami Andrew Catalon, James Lofton (Orange)
NO GAME due to local home game on FOX (Grey)
Updates:
St. Louis and Cape Girardeau MO: NYG-IND to HOU-PHI (Red)
Preview:
Flip Card:
PDF
Officiating Crew:
John Parry
Uniform Combination:
Liberty White Jerseys/Deep Steel Blue Pants
Weather:
39° F Clear
Full Weather:
Link
Go Texans!
Go Bills!
Go Giants!
Go Seahawks!
#BeatTheEagles
Merry Christmas!