WEEK 17
· Sun 12/29 · 3:25 PM CST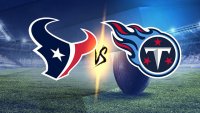 Tennessee Titans
TV
CBS 11
Sports Radio 610 (KILT-AM)
NRG STADIUM
Fan Appreciation Day presented by Verizon
Will O'Brien rest players? Will Watson, Fuller and others be held out of this game? Should Kansas City lose against the Chargers, it's likely that O'Brien will play everyone with a chance to take the #3 seed. If the Chiefs beat the Chargers, the Texans are already in with the #4 seed, so risking injury to key players will weigh into that decision.
Here are your 2 teams for this final regular season game!
Your AFC South Champion Houston Texans!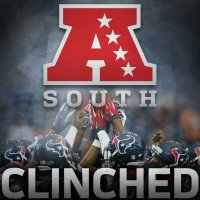 Offense
Defense
Special Teams
The Tennessee Titans
Offense
Defense
Special Teams
Come Sunday, We'll either be treated to a game the Texans want to win to get that #3 seed or we'll be forced to sit through a game that means nothing to the seeding since the Texans already own the #4 seed. That depends entirely on what happens in the Chiefs vs Chargers game. I suspect the Chiefs want to keep the #3 seed and will beat the Chargers handily, but the hope is that the Chiefs lose and the Texans can decide whether or not they want to play for that #3 seed. Either way, the Texans are in the playoffs!
This is it. The last one of the regular season...and it's against the Tacks!
GO TEXANS!!!