Moderator / Admin
Staff member
Contributor's Club
12% is the chance that the Texans have to make the playoffs this season. That's the average for all NFL teams according to the announcers of today's game. (
It's less than a 3% chance for 0-3 teams
, so that makes next week's game a MUST WIN against the Giants.)

YIPEEEE!
Now, some from the optimistic perspective (i.e. Sunshine Pumpers), will give you this: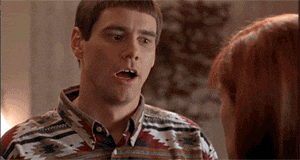 And those from the negative perspective (i.e. Doom & Gloomers) will be told "not to panic", "it's a long season", and some other platitudes to keep them from going off the deep end.
My take as someone that tries to have more of an objective and pragmatic perception is that both sides sorta' have a point.
That said, while I don't want to stick a fork in it with 14 games left in the season, I also do not suggest pumping a lot of hope and expectations into the Bill O'Brien 2018 Texans.
12% is, after all, cold fact.

btw, wtf is up with the back-to-back screens toward the end of the 4th? 3rd & 8 as a result?! Shining example of the uninspired and unimaginative schemes currently being implemented by O'Brien. And the defense should be embarrassed about letting Blaine freakin' Gabbert beat them. Seriously. And I'd mention special teams if they existed.
So yeah, let's have fun with a MUST WIN game just two weeks into the NFL season.